AnovonA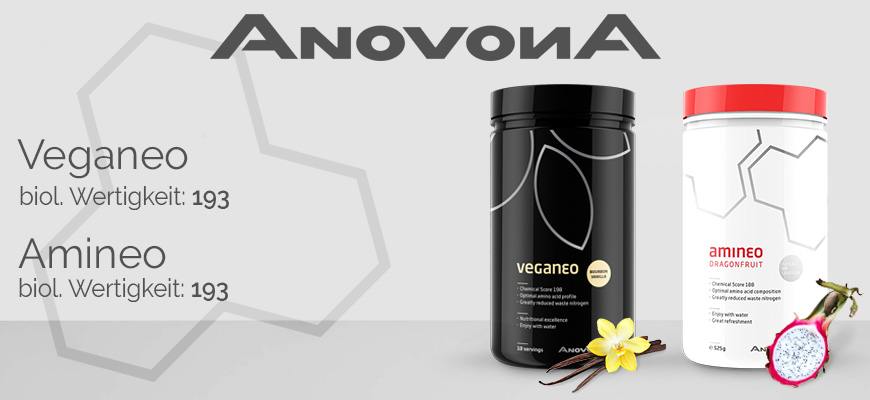 AnovonA was founded by 4 doctors who were not satisfied with the previous protein shakes on the market and who have made it their business to develop the best amino acid drink and protein shake from a highly scientific point of view.
Conventional protein drinks also offer a certain amount of BCAA, but the amino acid profile is often not balanced. This means that there is a limiting amino acid that acts as a bottleneck, so to speak, and prevents the full potential of the protein shake - not so with AnovonA!
After years of research, the team of scientists has succeeded in creating a perfect match for the Amineo, Proteino and Veganeo products
balanced amino acid profile
to create in which it
no limiting amino acid
gives. This creates a
incredibly high biological value
, whereby the proteins can be absorbed by the body in the best possible way.
AnovonA products have hardly any fat and carbohydrates, no aspartame, and are extremely absorbable - so these products are ideal as meal replacements, for building muscle, for regeneration and especially for losing weight.
Probably the world's best protein for building your muscles - with a complete amino acid profile for optimal results

Flavor: Dragonfruit, Chocolate
Weight: 525g Dose