Peeroton

The Austrian company Peeroton has been supporting athletes with high-quality sports nutrition in their health management in sports and everyday life for 25 years. As the official outfitter of the Austrian Olympic team, Peeroton has particularly high quality standards and processes raw materials exclusively to the highest quality standards.
Peeroton offers high-quality sports nutrition from top-class sport for professionals, amateur athletes and people who pay attention to a healthy diet.
Die Produkte von Peeroton, wie der fast schon berühmte MVD Drink, aber auch andere Sportgetränke, Produkte zur Regeneration und Erhaltung der Ausdauer sowie für den Muskelaufbau, werden von Experten aus unterschiedlichen Fachrichtungen anhand neuesten wissenschaftlichen Erkenntnissen entwickelt. Nutzen Sie unser breites Sortiment an hochwertigen Produkten der Marke Peeroton für Ihren Erfolg!
We recommend: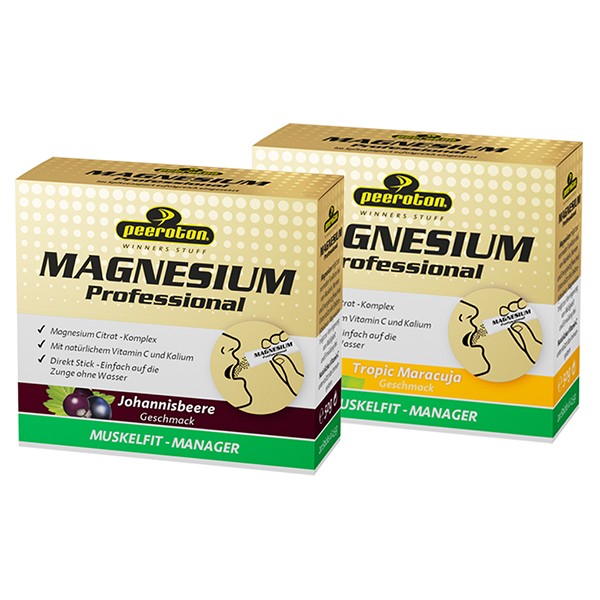 Professional magnesium sticks to optimally cover the magnesium requirement


Practical direct stick: simply on the tongue, without water
with natural vitamin C and potassium
free from added sugar
vegan

incl. 10% VAT

,
More details
More information about Peeroton sports nutrition
The idea behind Peeroton
Peeroton was founded in 1994 by Prof. Wolfgang Peer to support all athletes in achieving their personal performance goals with healthy sports nutrition.


Proven Quality
Every raw material used in Peeroton products can be certified with a certificate. All products are produced under the highest possible quality standards. In addition, all products are tested by the German Sports University Cologne Center for Preventive Doping Research and noted on the Cologne list.


Expertenbeirat
With the support of more than 10 doctors and experts in various sports and medical fields, Peeroton can develop products that can ideally contribute to the athletic goal in every respect, whether it is more endurance, fat loss, a healthy body or faster muscle building.